**PLEASE NOTE**

Because of the new law and change to the shooting requirements, I'm reducing the maximum size of my classes. This is necessary due to the increased time required to qualify on every gun.

Class size is now limited to 4 students.
CCW Training
Certified by the Kern County Sheriff to offer training/certification for Carry Concealed Weapon (CCW) licenses.
Classes are held every on the 4th Saturday of every month. 
       Class size is limited to 4 students so, sign up early.
This is not an NRA course.
Renewal License – $80/person (4 hour class)
Initial License – $160/person (8 hour class)
Private, Family classes and Special dates are available.
– Price on request.
All Classes Are Pre-Register Only!
These coins are the same as cash here at Black River.  They can be used to buy classes or items or used as gift certificates.  They are $50 each.  Contact me to buy.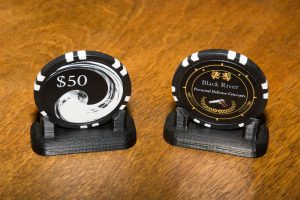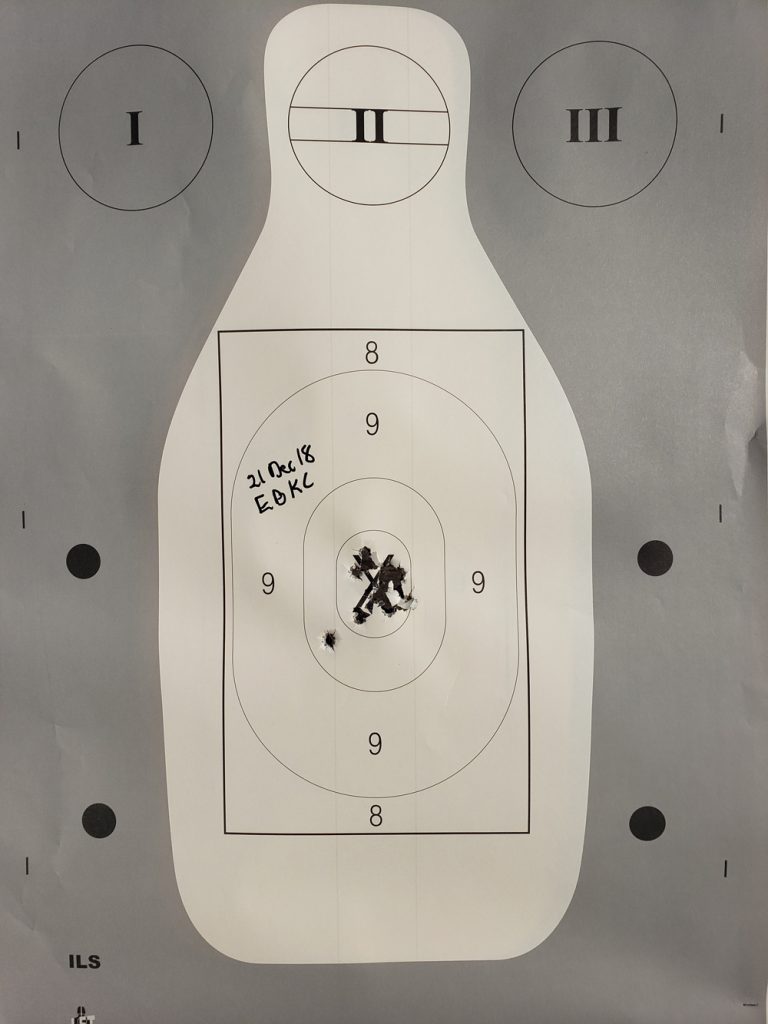 It is my belief that any instructor should be able to accomplish any task he sets forth for the students. So, I should be able to shoot the qualification just like any student. With that in mind, I went and shot the course of fire you will find in the CCW class.  To the left is my result.

The firing qualification is only 12 rounds.
You must qualify with each gun you want on your license.
Here is the shooting qualification course of fire:

4 Rounds @ 5 yards
2 Rounds gun hand only @ 5 yards
2 Rounds support hand only @ 5 yards
4 Rounds @ 7 yards
The shooting is not timed and begins from the ready position. 
75% of the shots (9 of the 12) must be within the white area to qualify.  The standard FBI-Q target is the required target.
This new shooting qualification will require using a lot more targets than before.  Unfortunately, this means I have to charge for the targets. Therefore, the first target is free and every subsequent target will be $1/target.